Hackers threaten your employees, your reputation, your profits, and your business's very existence. Are you 100% sure your network is secure?
Protection You Can Trust
The days when all you needed was a firewall and a decent anti-virus installed on your PC's are over. Cyber-crime is big business. The number of players including nation states is increasing and the tools available to launch attacks are inexpensive and readily available. We have developed – with our partners a fundamental starting point framework towards mitigating cyber-security threats.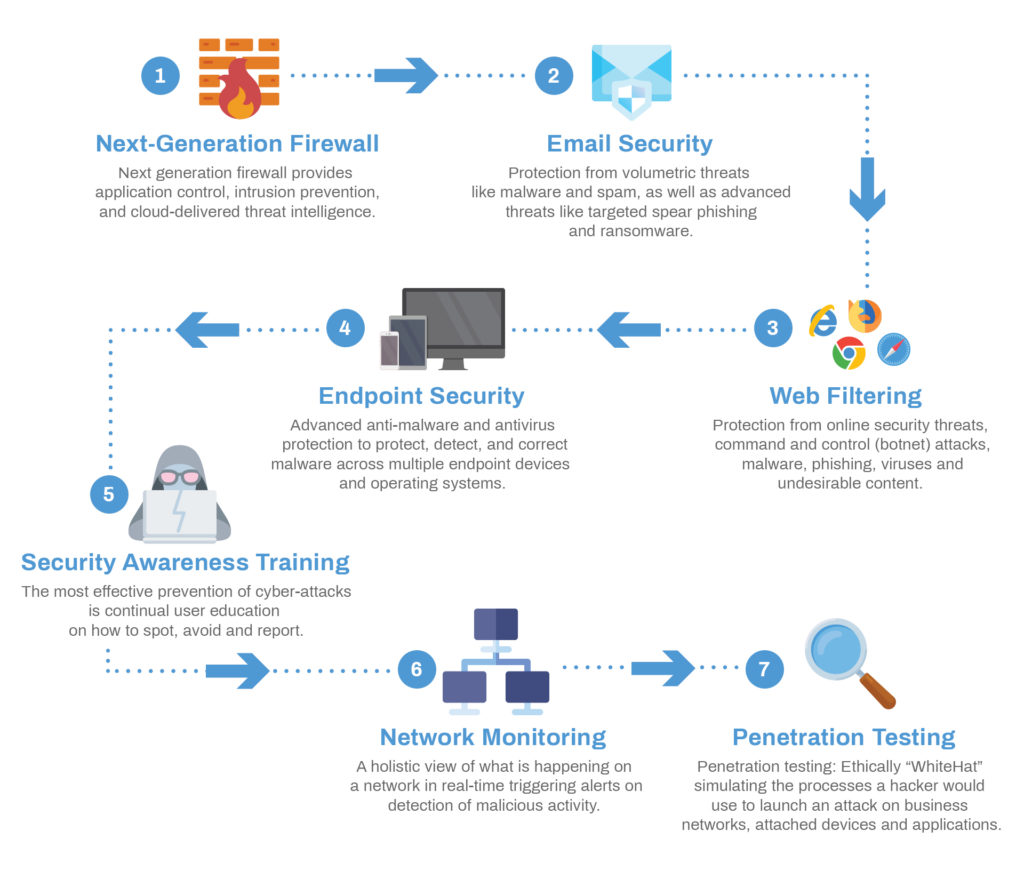 Manufacturers matter. We partner with industry leaders that focus on business technology solutions. Let us help you find the right fit for your organization. Our partners offer great support, education, and benefits that we pass down to our clients.