Protect your business by being able to continue operations in the case of a natural disaster, ransomware attack, or unforeseen technical error.
Complete Turnkey Data Protection Package
For industry compliance and stakeholder protection, every organization needs a system to prevent data loss. Threats to data are varied, from technical issues, to natural disasters, to ransomware attacks. The most effective way to mitigate all of these risks is to back up everything, every few minutes. With this redundancy, intellectual property is always recoverable and business operations will continue, no matter what happens to your network.
Veiliant has partnered with industry leading vendors to develop a complete data protection package. It automates backup-scheduling and allows you to restore everything from individual files to complete systems after a disaster strikes. Regardless of your industry, our solution is customizable to meet your specific requirements. You'll have comprehensive data security processes and tools in place that minimize your risk exposure and ensure seamless recovery.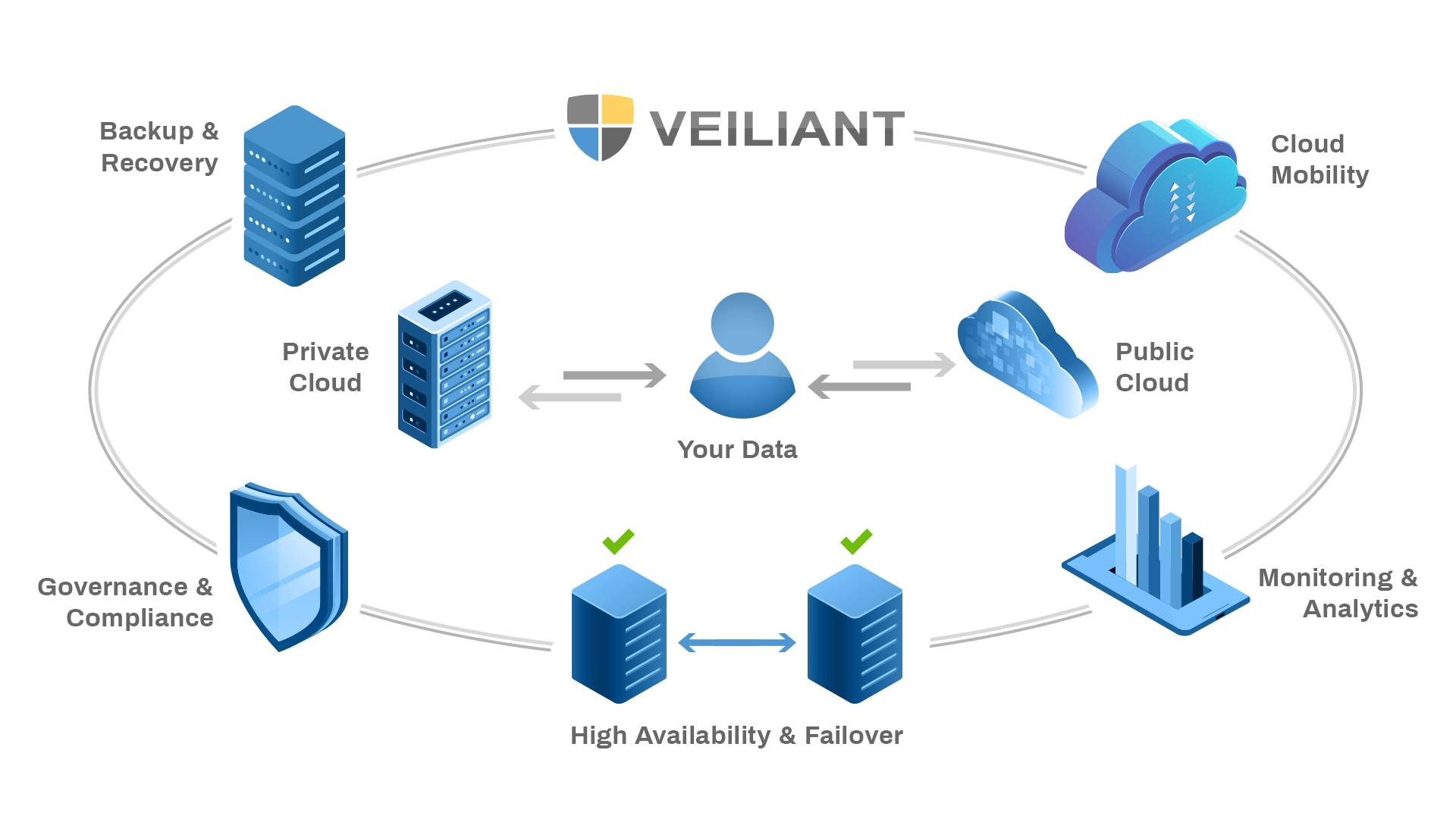 Simplify Your Data Protection with:
Manufacturers matter. We partner with industry leaders that focus on business technology solutions. Let us help you find the right fit for your organization. Our partners offer great support, education, and benefits that we pass down to our clients.